Bullying is one of the hardest realities of school life. The toughest aspect for a child is not knowing why he or she is being subjected to cruel treatment. Long periods of stress and emotional trauma, if not addressed, can cause serious mental health problems with consequences that can permeate into adulthood.
It is the responsibility of parents and school authorities to make sure that instant action is taken to stop bullying. Furthermore, schools and parents must counsel the child getting bullied to mitigate any long-term consequences.
Ways To Help Child Deal With Bullies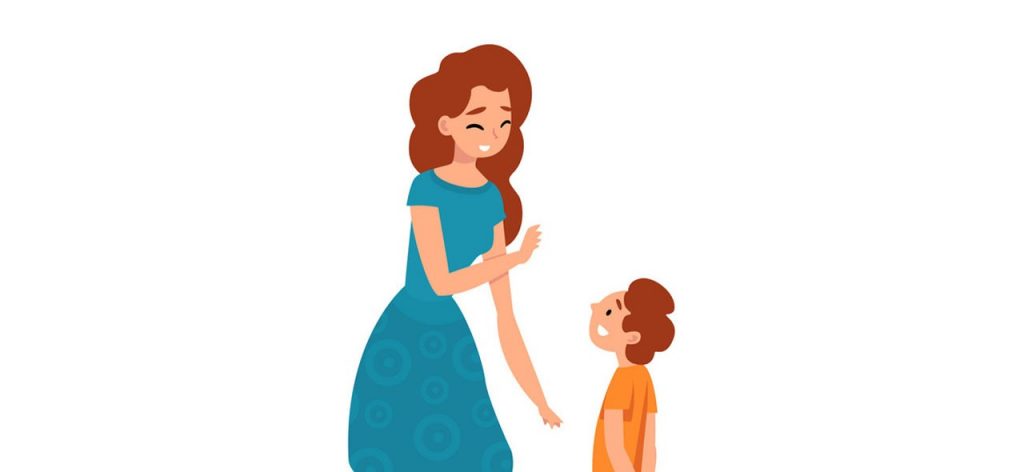 The following are some ways to help a child deal with bullies.
1. Don't React Too Strongly
It is important to acknowledge the emotions of the child instead of springing into action immediately. This will make the child feel like they have a safety net to fall back upon.
It can be tough for parents to remain calm when their child is tormented at school. Taking control of the issue right away may appear to be the best course of action at the time, but you must avoid this. It would not only aggravate the problem, but it will also overwhelm the child. Seeing a parent respond so strongly might frighten kids even more, and they may be unwilling to report any further bullying incidences for fear of alarming their parents.
2. Listen to Your Child
Listening to the child and to avoid criticising are the two sides of the same coin.
Being a good listener is the most crucial thing a parent can do when their child is being bullied. It is essential not to blame the child for the bullying or attempt to justify it. There is no good explanation or justification for what's going on.
Compliment the child for doing the right thing by talking to you. Reassure them that they are not alone. Explain that the bully is the one who is acting inappropriately. You must assure the child that he/she is not alone in this, and you and the child will solve the problem together.
3. Normalise Seeking Help
Kids who need assistance should feel confident and comfortable approaching the right authority.
The worst thing that may happen to bullied children is that they cannot express their feelings. Parents and school officials must establish an environment where a child feels safe to reach out to a teacher or an adult who can take care of the issue and proceed appropriately.
4. Take Your Child's Side
Parents must openly support kids and make them understand that what is happening is unjustifiable.
Bullied children need to know that their parents are on their side. It needs to be reinforced to them that they are not responsible for what's happening. Sometimes bullied children may retaliate and fight back. The only thing worse to happen to them than this is being penalised at home by parents for bad behaviour. The kid is, as it is, physically and verbally tormented. Penalising or reprimanding will only do further damage. At this time, such children need to be reassured that they have the full support of their parents. This doesn't mean you encourage the behaviour, but you also need to show that you understand your child's instinct to protect, and hence, get into a tussle.
5. Build Your Child's Confidence
High self-esteem and self-confidence is the first line of defence in tackling the bully. A confident and child has already won half the battle.
Children with low self-esteem are more prone to be bullied. Make an effort to help them in this situation. Certain disciplines such as martial arts are an excellent approach to developing confidence and maturity. Above all, ensure that your own house is a safe and caring environment.
Every circumstance is unique. However, a child who has a characteristic that distinguishes them from others will be better prepared to face the scenario if they know that they are in an environment (both in school and home) that nurtures sharing and expressing of feelings.
6. Make Sure the School is Accountable
Both parents and schools play a huge role in creating a safe and happy environment for the kids.
Remember that it is the role of the school to prevent bullying, and most institutions do take it seriously. Some schools employ guidance counsellors for this purpose. A guidance counsellor can help children deal with bullying issues. And it is the responsibility of the schools to reinforce and encourage children to share their issues with the counsellor.
We at Canadian School Bahrain, take bullying very seriously and work to empower their students to stand against it.
7. Encourage them to Build Positive Relationships
Parents must work actively with their children to develop traits that will help them in making friends. One can't make friends unless they are willing to make friends.
Peer interactions are essential for children and teenagers. This assists them in leading a balanced and healthy lifestyle. Bullies are more likely to target a peer who lacks positive relationships and friendships. Parents must encourage their children to become friends with nice, caring people.
Bullying may take many forms, both in terms of conduct and setting. If a parent notices that their child is being bullied, the tips above may help them cope with the problem. Most importantly, it can help them create an environment where the children are more sensitive and feel protected at the same time.