Fire can cause severe damages to any premises within no time, the incidents also occur when you least expect it. Nonetheless, schools, in particular, are at significant risk. Such situations make it critical for academic environments and schools where there are flammable materials, fire hazards, and several vulnerable children unaware of what to do when and if a fire incident occurs. Unawareness can make evacuation procedures rather tricky.
CSB is committed to the safety of students and staff. It's crucial to establish a clear, step-by-step evacuation graph that explains staff, faculty members, and most importantly, students as to what exactly everyone should do in the event of a fire. We conducted a fire drill to familiarize and reinforce proper evacuation routes and practices.
Why Is Fire Drill Important?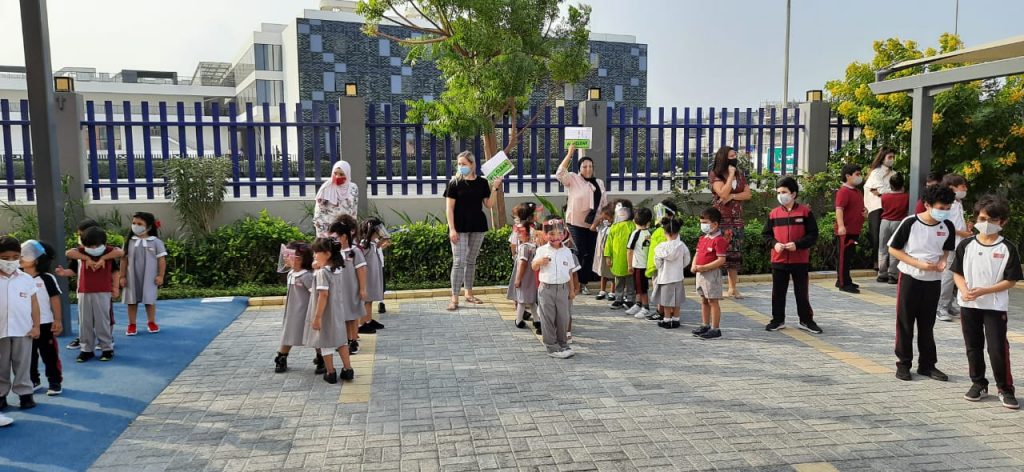 Despite their size, all schools need to regularly carry out fire drills, as it will guide students and teachers during a fire.
It will also help them thoroughly learn and understand the school building's escape routes and the directions they should follow to make sure that everyone gets out quickly out of the fire area.
Fire drills also help little children who are still growing become aware of what fire safety is all about and the dos and don'ts when there is a fire.
Fire drills reduce uncontrollable and unmanageable behavior, confusion, and panic among people involved in the fire incident.
It will also help teachers and staff members stay up to date with their roles throughout such emergencies.
Therefore, schools should carry out regular fire drills; practicing so will help check if the plan truly works and publicize everyone in the school, especially students in particular, with the whole evacuation process.
Step-by-step guide of how the fire drill takes place
The staff and students are informed about a fire drill to avoid panic.
We make the children aware of the specific sound of the alarm.
Once they are aware of the alarm's sound, our staff ensures that all children are assembled, followed by a quick visual inspection.
Children are made to walk out through the nearest fire exit, ensuring that all follow with the help of adult supervision ( that is, the staff)
At the assembling point, a supervising staff will record the children's presence to ensure that all are present.
At the end, we record and review each fire drill's success as it includes all aspects, right from being very particular about the evacuation routes for young children to avoiding the chosen assembly points that may have required extra walking or crossing of paths for the children.
Please have a look at the video below to get a better understanding of how we conduct Fire drills at the Canadian Bahrain School.
A fire drill in schools is only efficient if it is practiced regularly and well-planned. Hence, to get the most out of a fire drill, we make sure that staff and students understand what is involved. This means knowing what responsibilities everybody has, how often it should occur, and most importantly, what steps to follow.
Contact Canadian Bahrain School for more information on conducting fire drills.