Teachers play a vital role in a student's life. While primary education is key to a student's growth, so is challenging them to think big for their future ahead. All teaching staff at Canadian School Bahrain have certified teachers and go through a strict accreditation process to be certified teachers. The English teachers have to be approved by the British Columbia Ministry of Education, whereas the Arabic teachers have to obtain the Bahraini certification before teaching at CSB.
Following are few ways how teachers inspire and challenge students to think big.
Through Ownership and Passion- Teachers at CSB have a high degree of passion and ownership towards a student's growth. They strive to guide students with qualities such as leadership and innovative thinking, which allows them to be great leaders and ambitious thinkers in the future.
By Building A Bond- The teachers create a bond throughout their learning journey. This allows for increased curiosity in various concepts, creative thinking, and the ability to ask questions.
Through Visions and Values- Great teachers are often visionaries. Our teachers are passionate about their values and visions. Some of them are listed below:
• Time management
• Creativity
• Critical thinking
• Ethical reasoning and more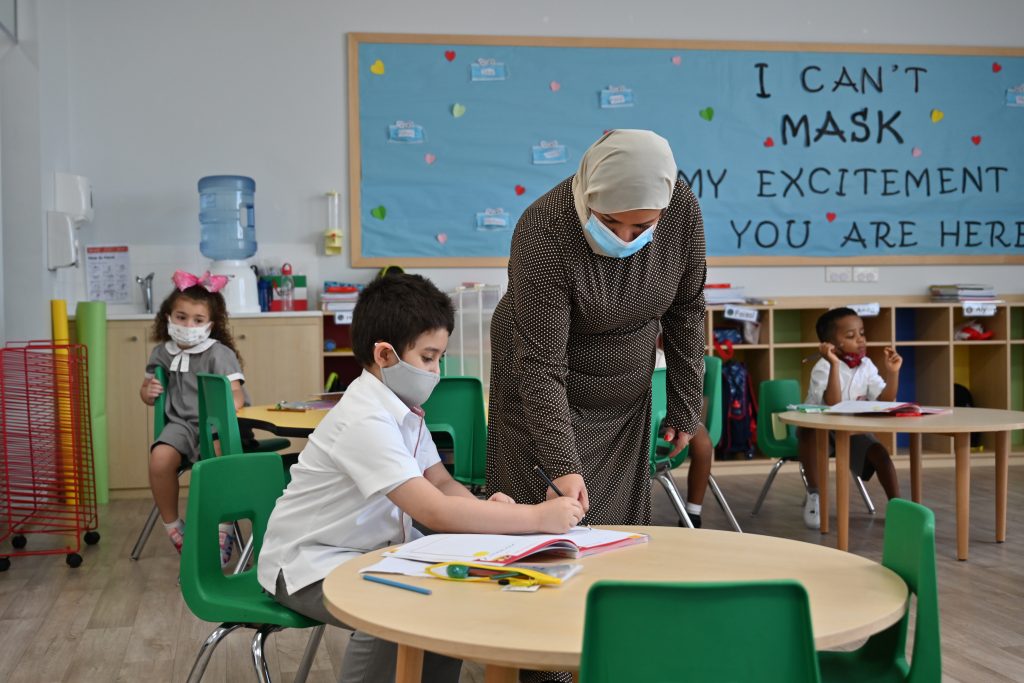 Our teachers believe in shaping and, most importantly, sharing these values and thoughts among students that will nurture them with knowledge and inspire them and allow them to recognize the potential within themselves.
Beyond the classroom- A good education is never limited to the four walls of a school. Teachers at CSB make sure that they do not restrain knowledge to the standard terms of teaching but push limits beyond academic levels and connect with students at multiple levels. Our expert-curated BC curriculum is structured to allow students to gain knowledge that is not limited only to textbooks. CBS teachers are dedicated to a student's well-being both inside and outside of a classroom.
Goal Setting- Secondary level students at CSB are allowed to focus on their personal goals by teachers. Teachers encourage advanced students to increase their ability to see and process in their mind the progression of the day's activities. This makes a difference in the way a student feels in the classroom. These are the students that often question, "What is next? What are we going to do today? What are we going to explore?
BC teachers are involved- In recent times, teachers worldwide have emerged to be leaders and influencers by substantially impacting positive change. Canadian curriculum schools encourage their teachers to be a part of leadership teams, instructional support groups, and leaders of change groups initiated by the school. These teacher programs give them a broader perspective on situations and transfer this knowledge to their students.
To learn more about teachers' approach towards challenging kids to think big, contact Canadian School Bahrain +973 1369 1111 or info@canadianschoolbh.com for further inquiries.